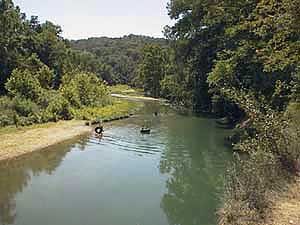 Rippee Creek on a summer afternoon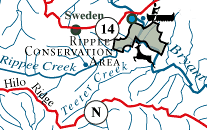 Rippee Conservation Area covers 418 acres. There is fishing, hunting, primitive camping and river access available. It is located eleven miles east of Ava on Highway 14, then 1.5 miles south on County Road 328.
A confluence is where rivers and streams come together. Bryant Creek is on the right, Rippee Creek is at left.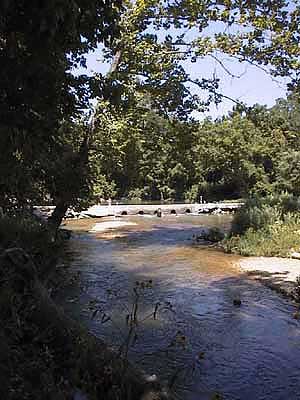 The bridge at Rippee Access