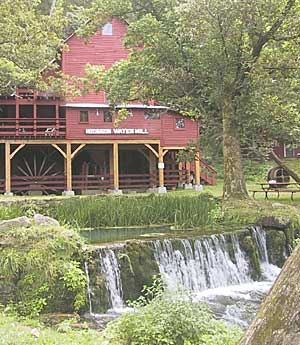 Hodgson Mill is located on Highway 181 where the road crosses Bryant Creek. There are bags of flour sold in grocery stores across the nation that show a picture of this mill on their cover.
The mill has recently been restored and is open to the public. It has been added to the National Register of Historic Places.
Hodgson Mill Restoration Story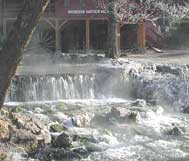 Hodgson Mill sits right over one of the largest springs in Missouri: Hodgson Spring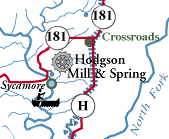 Sycamore Access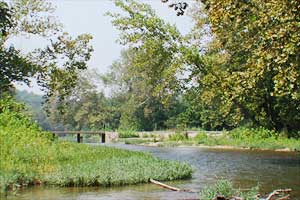 Highway 181 low water bridge upstream from Sycamore Access.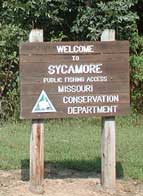 Sycamore Access is located about 1000 feet from Highway 181, just below the low water bridge over the Bryant at Hodgson Mill. This beautiful area is open to the public for fishing, swimming, and boating.