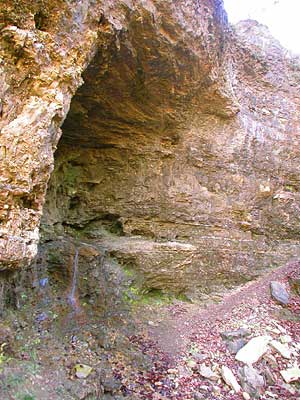 At the bottom of the Grand Gulf, looking up the canyon walls. The cave opening marks a point where the cave roof stopped collapsing. A little spring forms a small waterfall.
See more photos in the Master Naturalists Grand Gulf field trip journal.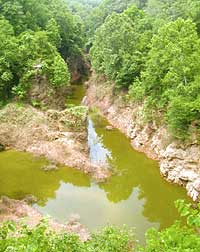 The main contributor of water to the Grand Gulf chasm is Bussell Branch. This stream drains 25 square miles into the canyon, then disappears into a cave underground at Grand Gulf Sink.
It re-emerges a day or so later, 9 miles away, at Mammoth Spring, Arkansas. Mammoth Spring flows as much as nine million gallons of water per hour, part of it from the Grand Gulf.